Editorial

Andreas Trenker is responsible for the texts, photos and other contents of this website.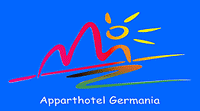 Contact person: Andreas Trenker
Via Dolomiti. 44, I-39034 Dobbiaco (BZ) - Dolomites - South Tyrol - Italy
Tel. 0039 0474 972160 - Fax 0039 0474 973272 - E-Mail: info@historical.it
Part. IVA IT01630570214


---

Layout, graphics and programming copyright © of this web-site is owned by SiMedia srl and may not be used in any way without prior written authorization.


Contact person: Reinhold Sieder
Von-Kurz-Str. 21, I-39039 Niederdorf (BZ)
Alta Pusteria - Dolomites - South Tyrol - Italy

Tel. 0039 0474 740122 - Fax 0039 0474 740124
E-Mail: info@SiMedia.com - Internet: www.SiMedia.com
Part. IVA IT02365710215

We expressly declare that our company does not affect the layout or contents of pages linked to this web-site. We therefore decline all liability for the contents of said pages and for the opinions expressed in them which may or may not coincide with our own.